At OJS Building Services we are always looking for bright, energetic, individuals to join our team. If you are looking for a new opportunity provide us your contact information and upload your qualifications in PDF format or Microsoft Word Format.
Current Career Opportunities: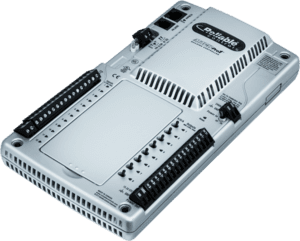 Account Executive Position – Indianapolis, Indiana – Building Controls
Are you looking for a challenging and rewarding career? At OJS Building Services, a leading provider of building automation systems, we believe it takes great employees to create a great organization. Therefore, our team-building culture is based on our positive corporate values and centers on mutual respect, job satisfaction, diversity, and a shared responsibility to build a better future for all.
What you will do
The primary function of this position is to promote our line of Reliable Controls® building automation systems to architects, engineers, maintenance personnel, building owners, and building managers. The territory for this job is the Indianapolis, Indiana area, as well as surrounding economic centers.
How you will do it
Manage and amplify the entire sales process. Be the first point of contact for prospects and qualified potential buyers. Provide ongoing customer service throughout the whole sales process.
Analyze the assigned territory and develop sales plans for the various segments in the region. Create and maintain an accurate sales pipeline to achieve monthly/quarterly/annual quota targets.
Must be able to allocate time effectively to develop and qualify leads for prospective customers. This duty would include participation in trade shows, product demonstrations, preparing proposals, and performing the necessary follow-up to close the sale. The goal is to establish long-term relationships with those that need or specify our products.
What we look for
 We are looking for a highly motivated self-starter with the ability to work with minimal supervision.
1 to 3 years of sales experience in a related business preferred.
Skilled at Microsoft Office applications.
Familiar with CRM (Customer Relationship Management) software and application.
Exceptional relationship building and communication skills.
Strong planning, problem-solving, and negotiation abilities.
Existing contacts and experience with building maintenance, building managers, mechanical engineers are a big plus.
Existing experience with HVAC and building automation systems is a big plus.
A valid driver's license with an acceptable driving record.
What's in it for you?
We offer our employees a competitive salary and comprehensive benefits package. In addition, we are always looking for individuals with the talent and skills required to contribute to our continued growth and success.
Are you interested in learning more? 
Upload your qualifications below or call 574-274-1541.