At OJS Building Services we are always looking for bright, energetic, individuals to join our team. If you are looking for a new opportunity provide us your contact information and upload your qualifications in PDF format or Microsoft Word Format.
Current Career Opportunities:
Commercial HVAC Technician – Indianapolis Area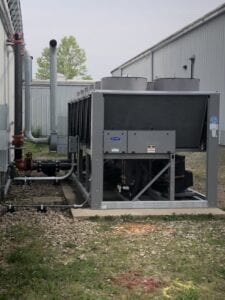 OJS Building Services has an immediate need for an experienced commercial HVAC technician.
Are you looking for a long-term career? We urgently need a full-time service technician with strong commercial and industrial HVAC troubleshooting, repair, and maintenance experience. OJS Building Services is a great place to work, and we reward talent and outstanding effort.
Qualifications:
High school or equivalent (Required)
Driver's License (Required)
HVAC experience: 5 years (Preferred)
Ability to pass a background check and drug screen (both required)
Experience working with refrigeration, large boilers, and chillers is a big plus
Responsibilities:
Take ownership of client HVAC systems by putting the customers' interests first
Punctuality and attention to detail
Provide excellent communication with job site contacts
Superior troubleshooting skills
Ability to read and interpret schematic drawings
General mechanical knowledge of plumbing, electrical, and building trades
Proficient in reading, writing, grammar, and mathematical skills
Join our growing team! We have offices in Mishawaka and Indianapolis. This position is for the Indianapolis Area. We offer top pay and benefits. Qualified candidates will be issued a service vehicle and all tools necessary to provide exceptional service to our customers. Upload your qualifications below or call 574-274-1541.