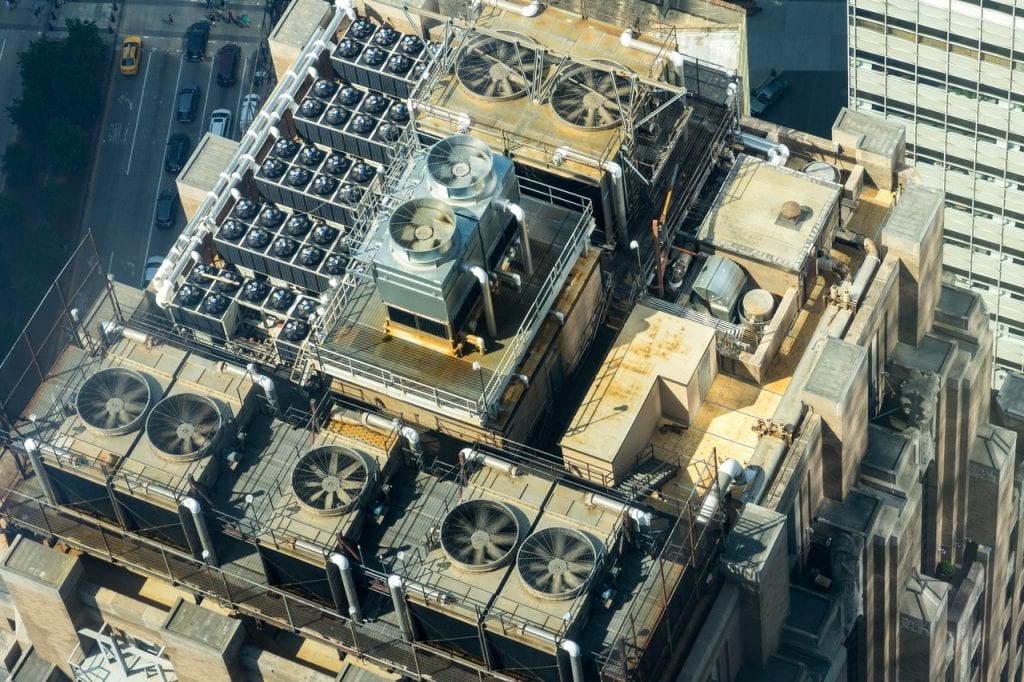 COVID 19 HVAC Improvements
With all the uncertainty we all face with the COVID-19 virus, it feels good to take measures that are within our control. Social distancing, hand washing, hand sanitizing, gloves, and masks. When out in public I am proud of the American people for voluntarily taking these steps to protect everyone.
The HVAC (Heating Ventilation Air Conditioning) system in your building is another place you can take control to maintain a healthy environment. Inside air can be 5 times more polluted that outside air! Much like social distancing and sanitization, there are steps you can take with your building to make sure your HVAC system is not spreading germs. Approaches that are effective include: better preventative maintenance routines that include sanitation, ionization of air flow, ultraviolet air treatment, and introducing more outside air into the building.
We offer enhanced preventative maintenance plans, so you will not have to worry whether your HVAC system is operating at peak efficiency and is professionally sanitized. This not only saves money and increases equipment life; it provides a safer environment for the building occupants. These programs are surprisingly affordable.
Ionization of air flow and ultraviolet treatment are quick and relatively inexpensive additions that can be made to an existing HVAC system. These devices effectively reduce particles, odors, pathogens, and energy consumption.
Many HVAC systems are designed to minimize the introduction of outside air to save energy. Introducing more outside air has been shown to improve the air quality. This change alone can make the biggest difference. We can make changes to your existing building controls to improve this situation. It might be a great time to replace your current building controls with our Preferred building automation partner, Reliable Controls®. These Industry-leading controls offer unique programming, and options to meet the increased need for a cleaner Indoor Air Quality. With the ability of remote monitoring, many troubleshooting and fine-tuning chores can be done without a technician even entering the property.
I think we in this industry have a unique opportunity to help building owners and tenants as we transition back to working together in offices. This recent crisis has certainly opened our eyes, even wider, to Indoor Air Quality standards. covid 19 has created an obligation to act. Unsure of what to do? We have experts standing by to help. Call my cell at 574-274-1541 and we can arrange a free no obligation evaluation.
Tracy Hertel