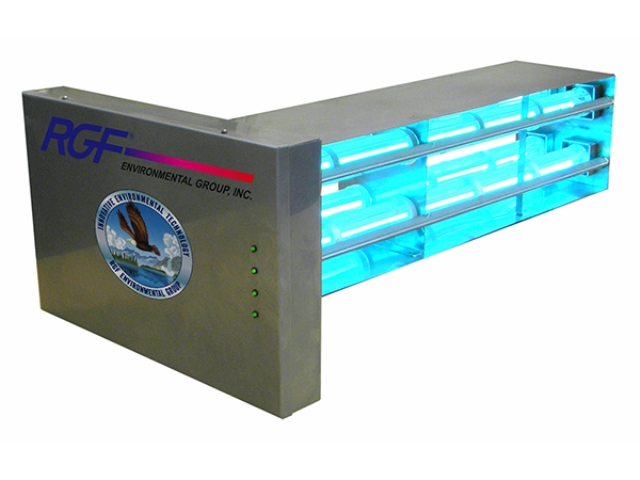 The CML Commercial PHI Unit by RGF® is designed for large commercial and industrial buildings and is effective at eliminating Sick Building Syndrome (SBS) and Dirty Sock Syndrome (DSS) risks.
The modular design of the CML's will allow greater versatility in regards to CFM's required. The Commercial 20 series utilizes up to four (4) 14" PHI-Cells for a maximum 100 ton HVAC system. The Commercial 35 series is designed to use a combination of four (4) different 35" PHI-Cells. The possible range of coverage with this series includes a total of ten (10) combinations ranging between 65 to 250 ton HVAC systems with one single housing unit.
Occupants in buildings with an HVAC unit capacity exceeding 25 tons will benefit from breathing clean, fresh air, with sanitized duct systems and conditioned spaces.